ARE YOU OPEN NOW?
Call us on 01392 848302
Monday to Saturday 9.00 - 5.30pm
Sunday 10.00 - 3.00pm


We really are people people, and like to meet our customers face to face to discuss your cycling needs. Whilst we are happy to always answer the phone or an email, we really prefer to meet you as we feel this will leave you with the right impression of what a good local bike shop should offer, which most of the time, its a lot more than the bigger stores as we give you a very personal service, that hopefully exceeds your expectations rather than just meets them. Read more...
Pop in and see us or drop us a line




01392 848302




If the lights are on... We're in!
We are a small, independent family run cycle business serving the local community as well as many others from outside the area. We offer all facilities that you would expect of a good local bike shop including sales of New and Used bikes, service & repairs, parts, accessories and of course, plenty of good free advice.
Welcome to Exeter Cycles.
SERVICING, REPAIRS, SPARES, ACCESSORIES, CYCLESCHEME APPROVED DEALER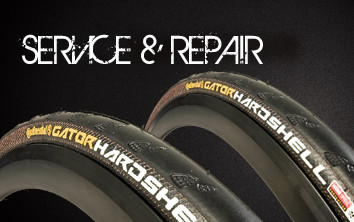 We are very conveniently located at 204 Topsham Road, Exeter, EX2 6AA which is at the bottom of barrack road and on the main arterial road from the M5 at junction 30, and only just a few minutes from Countess Wear or the City Centre. You can park directly outside our front door.